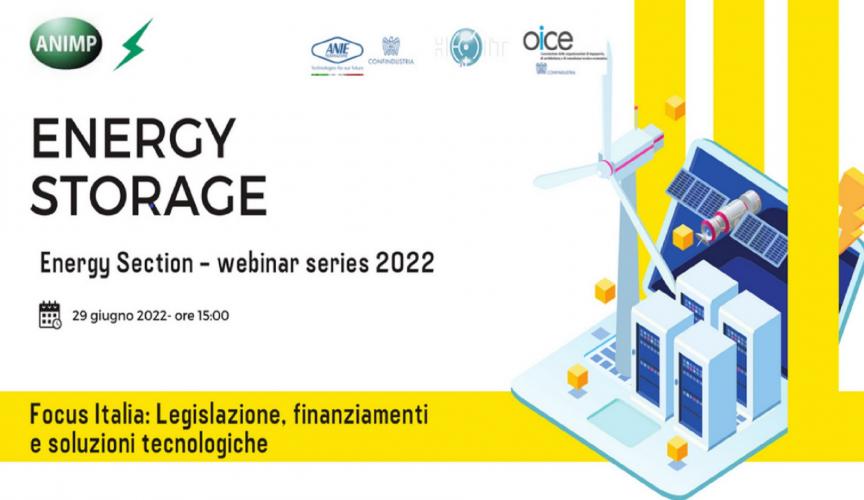 Save the date: today 29 June from 3 pm follow the webinar dedicated to the energy storage market, organized by ANIMP Energy Section, ANIE Federation, H2IT and OICE, in streaming on Microsoft Teams.
The focus of the webinar is "Italy: Legislation, financing and technological solutions".
Among the speakers, Massimiliano Masi, General Manager of Magaldi Middle East, who will talk about "Long-term thermal energy storage systems".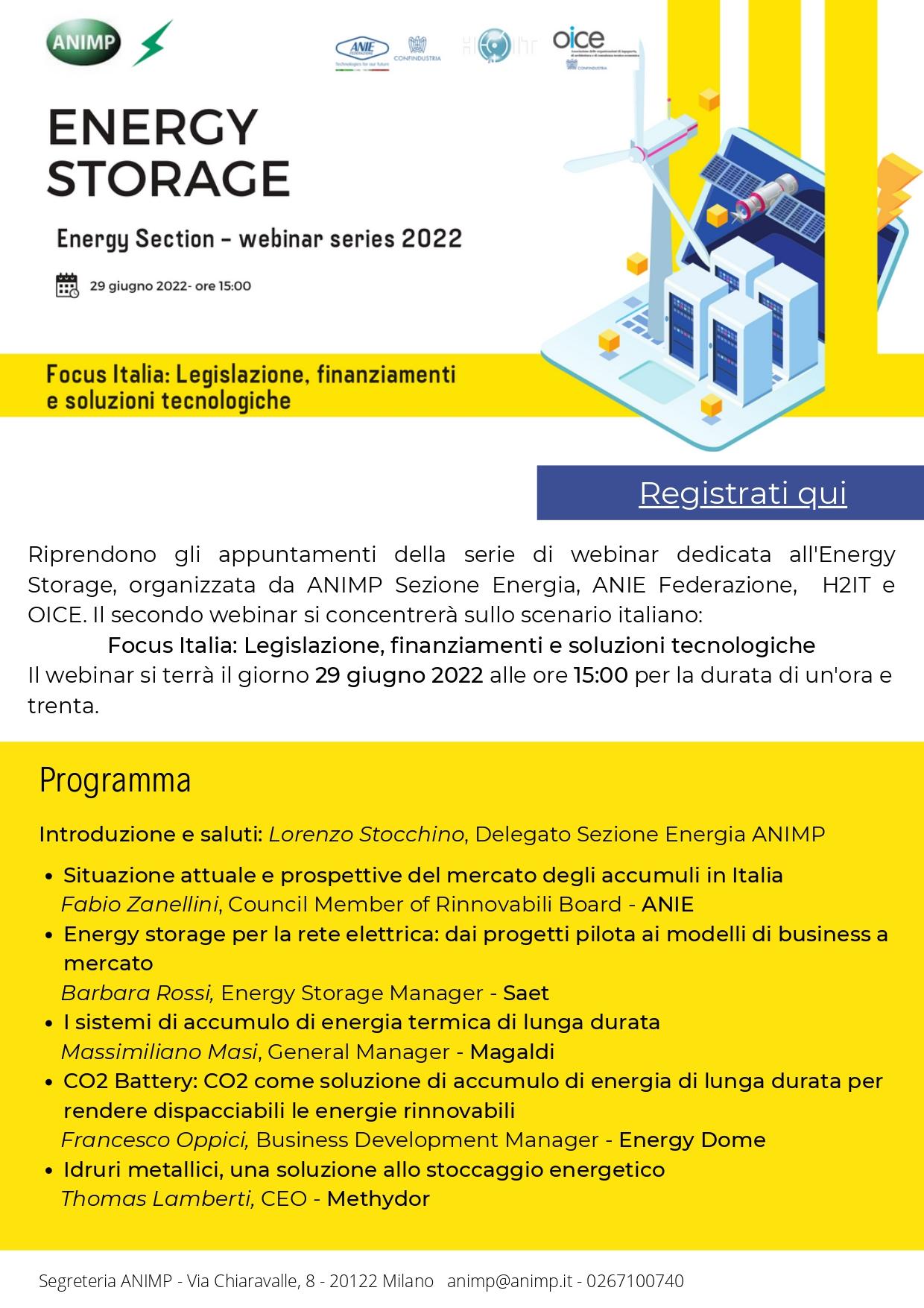 Other relators are Fabio Zanellini, Council Member of Renewables Board - ANIE, with "Current situation and prospects of the storage market in Italy", Barbara Rossi, Energy Storage Manager – Saet, with "Energy Storage for the electricity grid: from pilot projects to business models on the market", Francesco Oppici, Business Development Manager - Energy Dome, with "CO2 Battery: CO2 as a long-term energy storage solution to make renewable energy dispatchable" and Thomas Lamberti, CEO - Methydor, with "Metal hydrides, a solution to energy storage".
To follow the webinar, please, register at this link