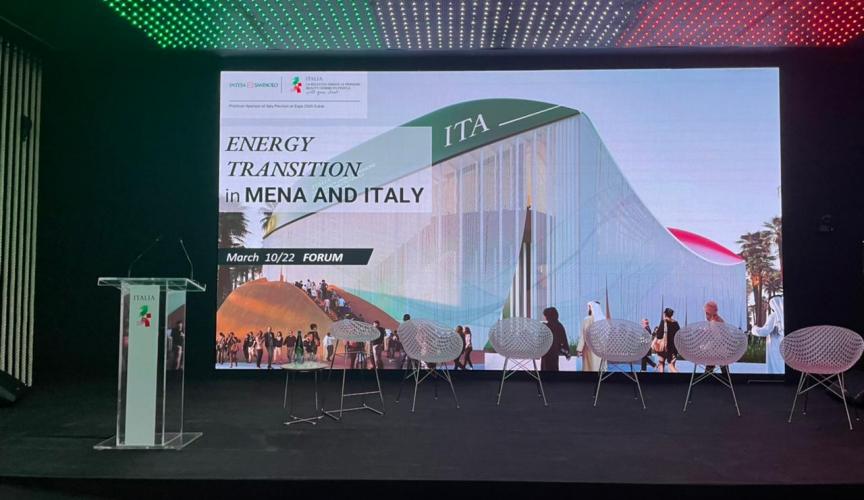 Magaldi Green Energy – startup of Magaldi Power - is among international energy companies invited to the conference "Energy transition in MENA and Italy", held on Thursday 10 March at the Italian Pavilion of Expo 2020, in Dubai, United Arab Emirates.
The event - reserved for customers of the IMI Corporate & Investment Banking Division of Intesa Sanpaolo - was attended by important representatives across the main companies and institutions in the energy sector, discussing two main issues: the opportunities for the development of green hydrogen in the Middle East and in North Africa and the opportunities that the Italian Pnrr - National Recovery and Resilience Plan - offers to the energy sector in Italy and abroad.
Massimiliano Masi, Global BD & Middle East General Manager of Magaldi Green Energy, took part as speaker at the conference: "At Magaldi – said Massimiliano Masi - we believe that energy transition requires different technologies that complement each other to ensure resilience of the electricity grids, 24/7 green heat and secure the long term cost of energy for all the industrial users. Our MGTES fluidized sand bed is a thermal storage that can contribute to accelerate the energy transition by incrementing the use of renewables to produce green heat and therefore drastically reducing consumption of gas and CO2 production".