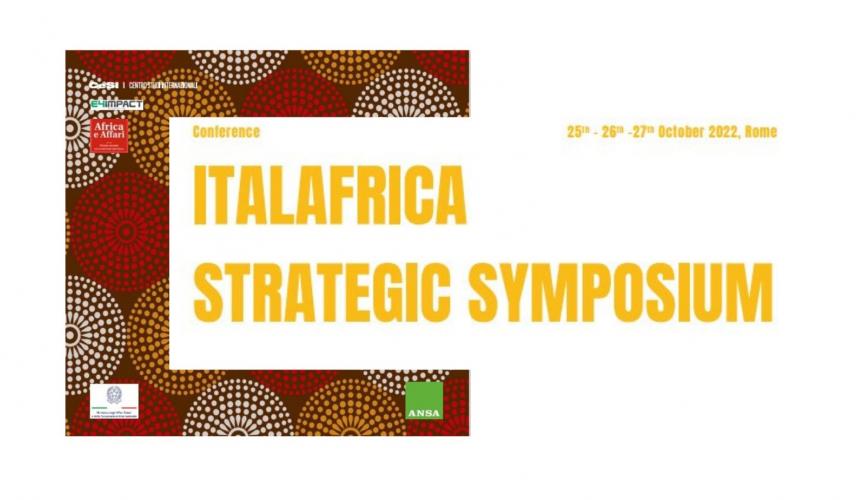 Tomorrow, Wednesday 26 October from 2 pm, Letizia Magaldi, Executive Vice President of Magaldi Green Energy, will participate in the special debate "Energy transition and renewable resources-driven economic growth", part of ItalAfrica Strategic Symposium, international conference organized by the CeSI and E4Impact with the support of the Italian Ministry of Foreign Affairs and International Cooperation within the framework of "People, Planet Prosperity" promoted by the Italian Presidency of the G20 and gathering different Italian and African stakeholders.
"The African continent – says Letizia Magaldi - is to be considered absolutely strategical for current and future green and sustainable energy policies. Cooperation and energy business between our country and Africa is a determining factor for the creation of new paths to support the energy transition. By integrating innovative approaches and technologies - such as our MGTES, Magadi Green Thermal Energy Storage - it will be possible to globally promote a faster decarbonisation and gradually move towards the abandonment of fossil sources. We all know we are going through a core moment to make the more suitable and long-term choices in the energy sector, an opportunity that both institutions, businesses and citizens must not let go".
The dialogue – that will see Letizia Magaldi confronts with Rachid Bayed, Executive Director Head of Operations di MASEN, and Fabio Squillante, Director of Italian Press Agency Nova - will unpack the main challenges and opportunities to foster energy transition, improve access to energy and capitalize on the co-benefits of the low-carbon development path in Africa.
The panel will take place at Military Guest House and Army Officers Club "Pio IX", viale Castro Pretorio, 95 in Rome, Italy.