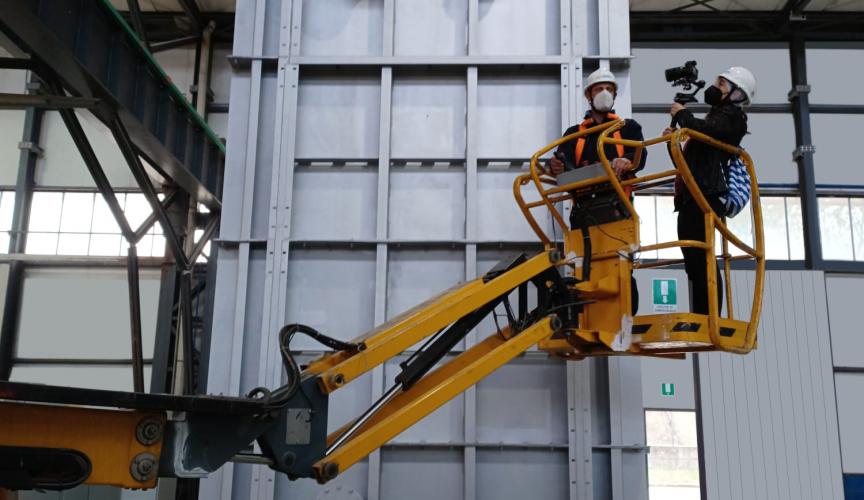 Raffaello Magaldi, Executive Vice President of Magaldi Green Energy, and Massimiliano Masi, GM of Magaldi Middle East, presented the first industrial model of MGTES - Magaldi Green Thermal Energy Storage in Buccino, Salerno, to the cameras of the Italian RAI TV programme Play Digital directed by Maurizio Di Cesare and conducted by Diletta Parlangeli.
Play Digital is a TV show dedicated to showcase new technologies and all the people and innovators who project and use them.
In the contemporary energy and climate crisis scenario, the Magaldi-patented innovation MGTES - an high temperature Thermal Energy Storage (TES) technology for short as well as Long Duration Energy Storage - has been selected by Play Digital's newsroom for its crucial role in supporting massive penetration of renewable energy systems and fighting their "intermittency issue" by accumulating green energy and releasing it when sun and wind are out fo the loop.
The interview will be broadcast in the coming weeks on RaiPlay!