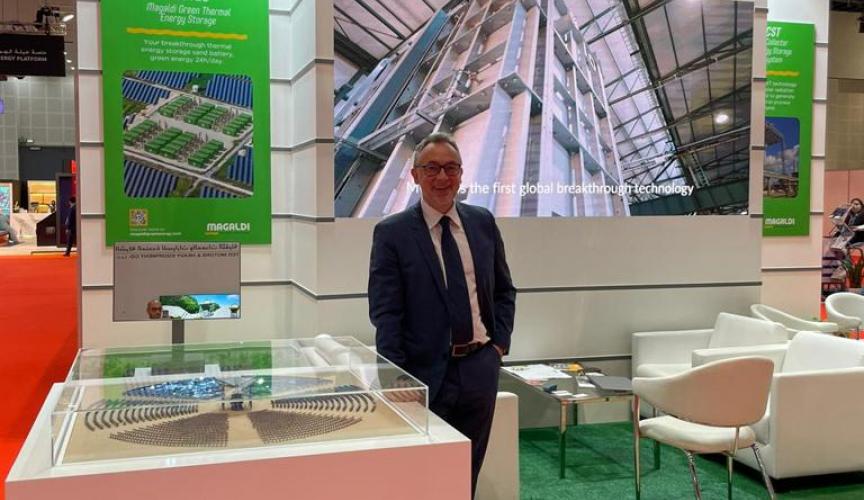 "Disrupting, emerging, innovative technologies in energy, water and environment": follow the seminar of Massimiliano Masi, General Manager of Magaldi Middle East, at Wetex Dubai & Solar Show, the most significant event in the field of renewable energy in the Middle East. Masi will show the potential of MGTES, Magaldi Green Thermal Energy Storage, a unique in the world technology that uses a fluid sand bed to store thermal energy at 620 degrees and release hot air or steam at the temperature and pressure conditions necessary for industrial thermal applications.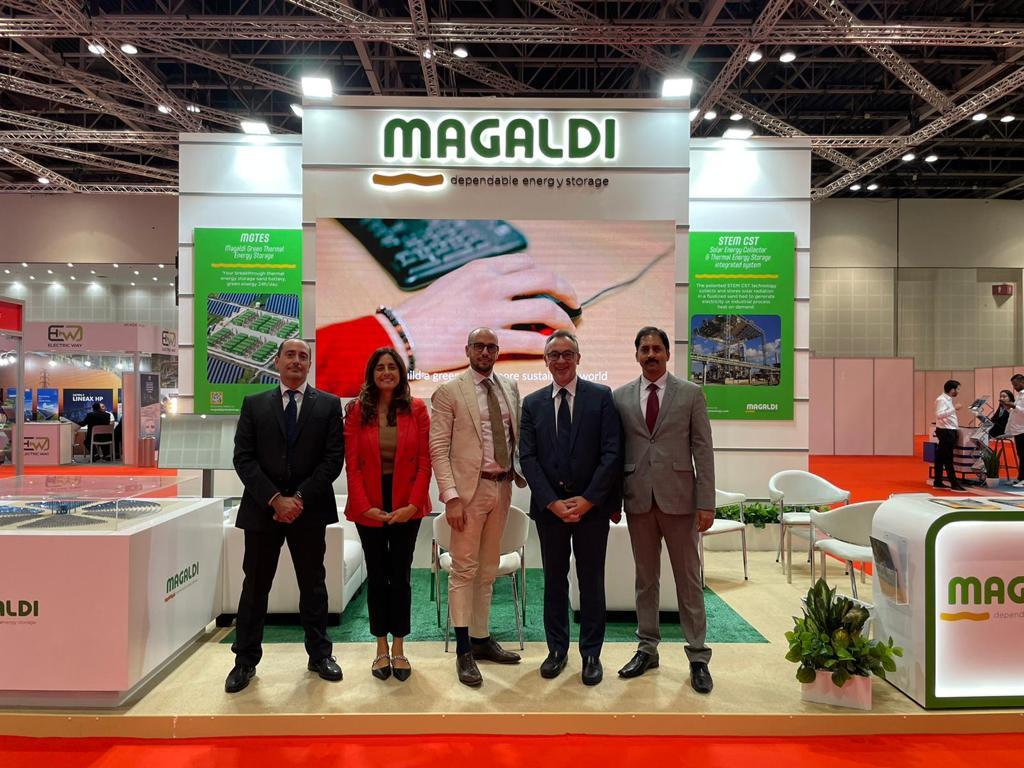 "MGTES – says Massimiliano Masi - uses electricity from renewable sources, transforms it into thermal energy by storing it for entire days: this process of charging, storing and discharging can be everyday-available, allowing the disposal of green thermal energy and replacing fossil fuels combustion, such as diesel or gas".

In the Middle East, interest in this type of technology is very high for various basic reasons.
"The large oil and gas producers count on deeply accelerated sustainability plans – highlights Masi - and are willing to decarbonise their industrial processes (e.g. refineries, industrial and civil desalination plants), even the wide size ones, in 10 years. In addition, big renewable energy projects, often exceeding installed GW-capacity, will have to manage the risks of curtailments with massive investments in various storage technologies: that's why is important to include thermal storage innovation in business cases. Magaldi is in contact with the worthiest international and middle eastern renewable energy and power operators, the goal is to achieve the first industrial applications here on site in the next 12/18 months".

(Wetex photos captions: Massimiliano Masi - MGE Magaldi Green Energy Team - MGE Team at work - Raffaello Magaldi)