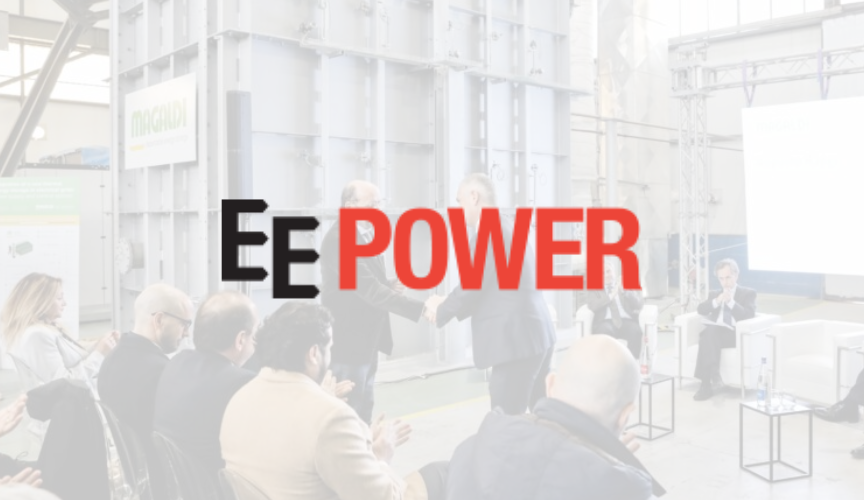 MGTES: Construction recently launched for a unique thermal energy storage installation in Italy featuring sand-based batteries.
Two Italian firms are building a solar photovoltaic plant-powered battery storage system to continuously produce clean, superheated steam at a food plant in Salerno, a port city in southern Italy.
Enel X, one of the world's largest demand response service providers, and Magaldi Group, a manufacturer of high-temperature material handling products, signed a memorandum of understanding to scout potential sites where the system can be used to decarbonize thermal industrial processes.
The Magaldi green thermal energy storage (MGTES) system offers 13 megawatt-hours (MWh) per day of storage capacity and is expected to come online in the second half of 2024.
How MGTES Works
MGTES runs on a fluidized sand bed (or "sand battery," as Enel X's press release puts it), storing energy from renewable resources and releasing it as steam at high temperatures spanning 120 to 400 degrees Celsius (248–752 degrees Fahrenheit).
MGTES employs fluidized solid silica sand particles that are stable up to 1,000 °C (1,832 °F) as a storage material. In charge/discharge modes, air moves through the sand bed and becomes fluidized—thus, the heat transfer mechanism.
For its main selling point, MGTES serves the high demand for emissions-reduction technologies among industrial producers. Through the memorandum of understanding, the patented MGTES will supply Enel X's industrial customers with clean thermal energy via steam at high temperatures and pressures, cutting their gas consumption and stabilizing relevant energy costs.
The first customer is IGI, a supplier to Ferrero Group, which owns Nutella, Tic Tac, Kinder, and other popular brands. MGTES is expected to cut IGI's consumption by 20% and save up to 1,000 tons of carbon dioxide annually, offset through a continuous stream of renewable energy with 13 MWh of daily storage capacity.
While the IGI system will be 125 tons, the product is also offered in 40-, 250-, and 500-ton options.
Beyond the food and beverage industry, MGTES targets customers in other markets such as pulp and paper, textile, chemical, and desalination. When used for absorbing excess energy from renewable plants or electricity grids, MGTES's thermal energy efficiency aligns with competing technologies. Per Magaldi, it provides a round-trip efficiency topping 90%, then falling to 35 to 45% when the production heat ratio nears 0%, and generation is entirely electric.
MGTES offers flexibility for customers requiring different process temperatures, demand patterns, and storage times. Since the mass of solid particles in each module can be customized, a single module could provide several levels of thermal storage capacity, from 5 to 100 MWh.
Reducing Heat-generated Global Emissions
MGTES enters the market as more industrial companies look to reduce their carbon dioxide emissions to meet regulatory targets. Energy combustion and industrial processes claimed 89% of all energy-related greenhouse gas emissions last year, according to the International Energy Agency (IEA).
Industrial heat, in particular, accounts for two-thirds of industrial energy demand and nearly one-fifth of global energy consumption, mainly originating from fossil fuel combustion.
Previous estimates from the IEA indicate that heat is the largest end-use of energy and contributes 40% of global carbon dioxide emissions. Half of the total heat production is used for industrial processes, while buildings and agriculture consume the rest.
Full article at EE Power website.