The STEM®-CST (Solar Thermo-Electric Magaldi) is a patented Concentrated Solar Thermal technology developed by Magaldi, which produces renewable energy starting from solar radiation. STEM®-CST collects and stores solar radiation for on-demand industrial process heat generation, without the use of hazardous chemicals or processes.
STEM®-CST Demonstration plant at San Filippo del Mela, Messina, Italy:
STEM®-CST technology
STEM®-CST collects solar radiation through the primary and secondary mirror system. Solar radiation enters the solar receiver to heat the thermal storage medium. Fluidizable solid silica sand particles, which are stable up to over 1000°C, are used as storage material. The thermal energy accumulated inside the solar receiver is used to produce a heat transfer fluid, useful for industrial thermal processes.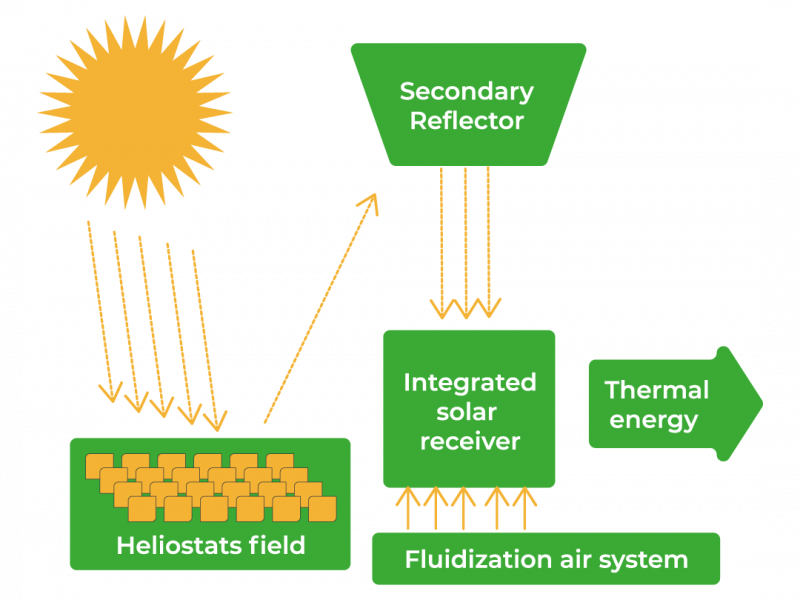 A STEM®-CST module is made of:
Heliostats field;
Secondary reflector;
Integrated solar receiver;
Fluidization air system;
Automation and control system;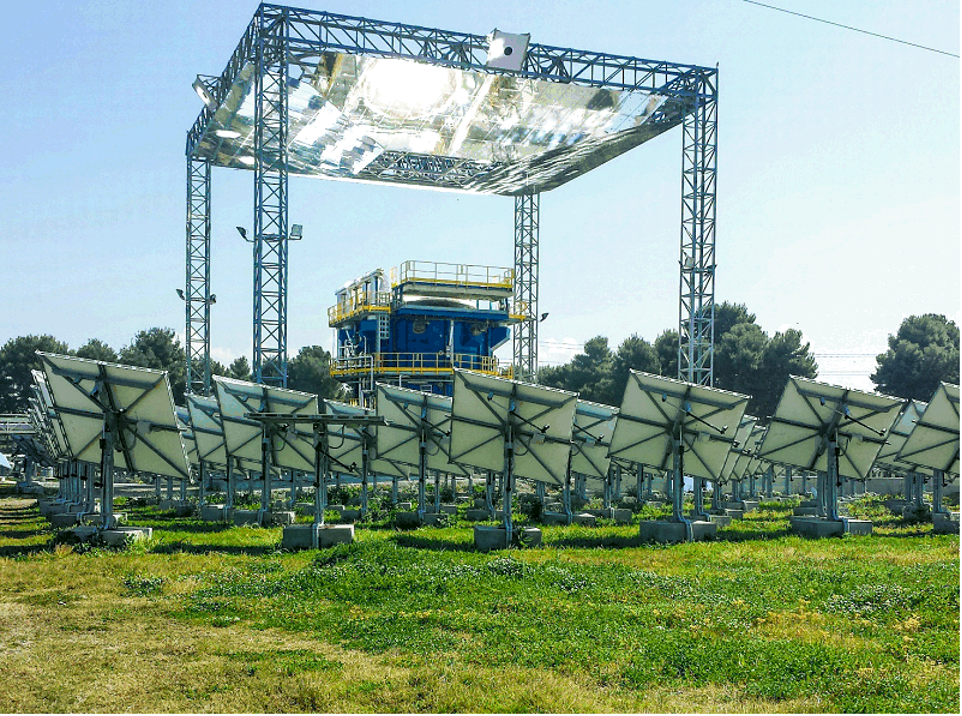 Main features
The STEM®-CST is featured by integrated solar receiver: solar radiation capture, storage of thermal energy and heat transfer to steam, all in a single equipment;
The fluidization system is a crucial component to maximize thermal energy transfer during the charging and discharging of the fluid bed storage. When the system has to exchange heat, to acquire solar radiation or to produce thermal energy, the air is forced through the sand bed, which becomes fluidized;
The optical system is equipped with beam down configuration, allowing the integrated solar receiver to be based on the ground;
A STEM®-CST plant is made from fully-recyclable and non-hazardous materials such as steel, glass and sand. It is adaptable, totally scalable and purpose-built;
The system is modular and scalable, allowing to build up an installation of the required size by connecting several STEM®-CST modules in series or in parallel, in order to reach the needed output of steam.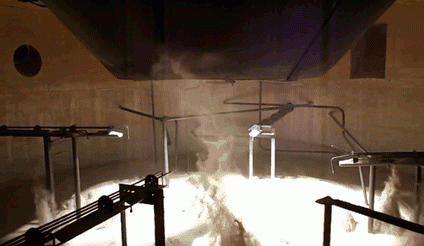 Internal view of the solar receiver when the fluidization is active
When Fluidized, a bed of solid particles will behave as a fluid
Main application
Today ~70-75% of the world's energy demand for industry is utilized for the production of process heat and steam. In areas enjoying high-very high DNI (2000-2500kW/m2/y) STEM®-CST technology can be ideally applied for supporting the energy transition and to achieve the decarbonization goal of the industrial sector.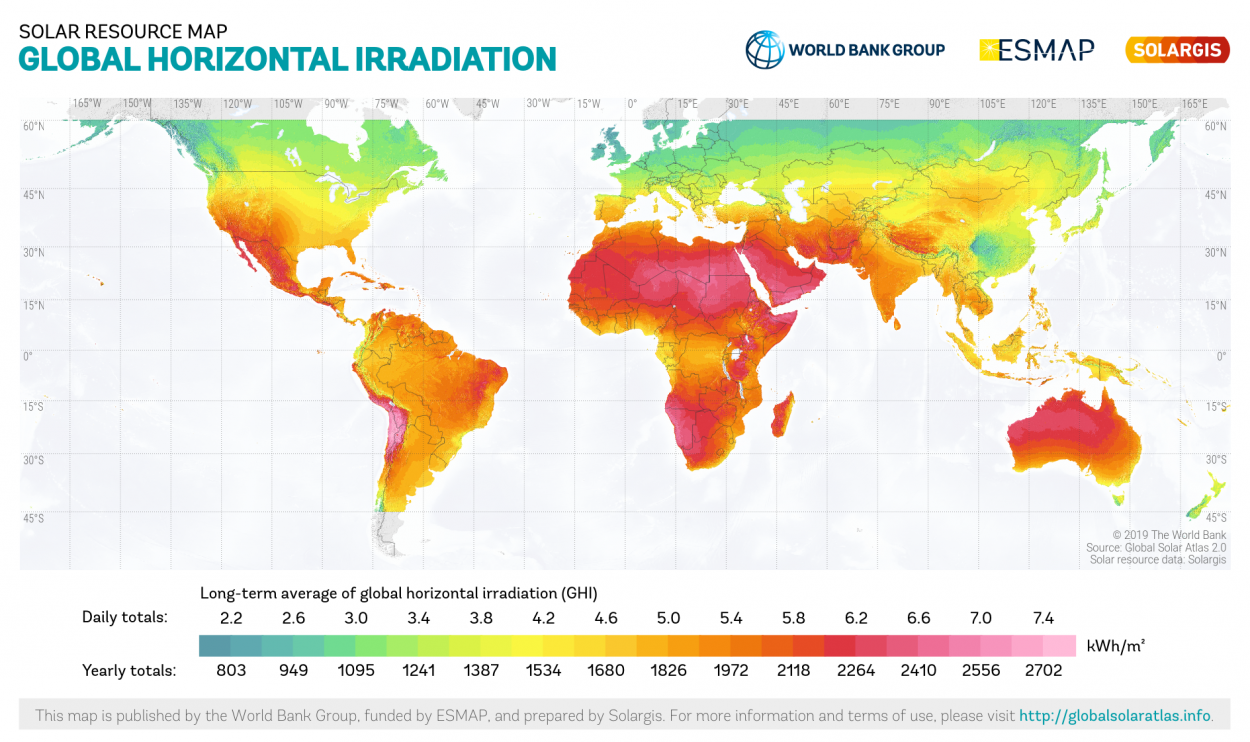 The STEM®-CST technology is ideal for the following industrial processes operating at temperatures ranging from 100° to 400° C for e.g.: Food&Beverage, Pulp&paper, Chemical, Desalination.
Discover more about STEM®-CST application
Go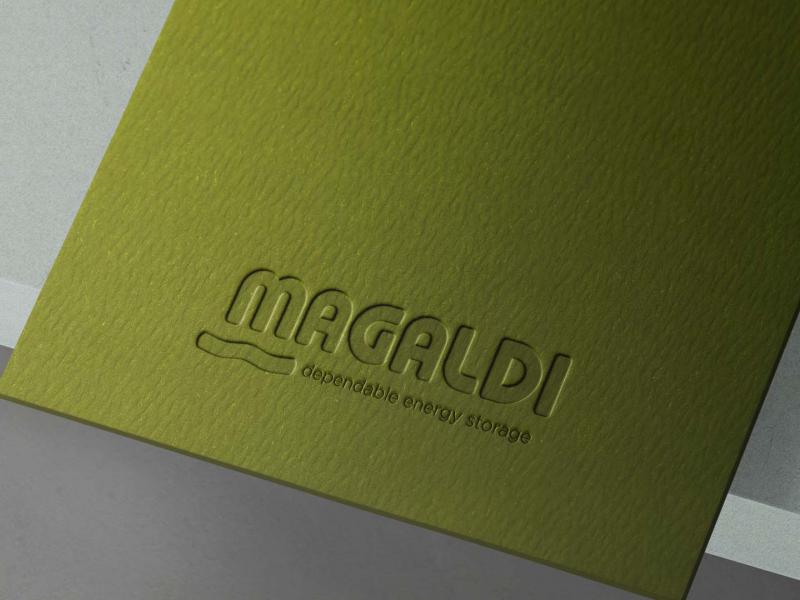 Brochure's download
Go to the Download section to get the brochure.