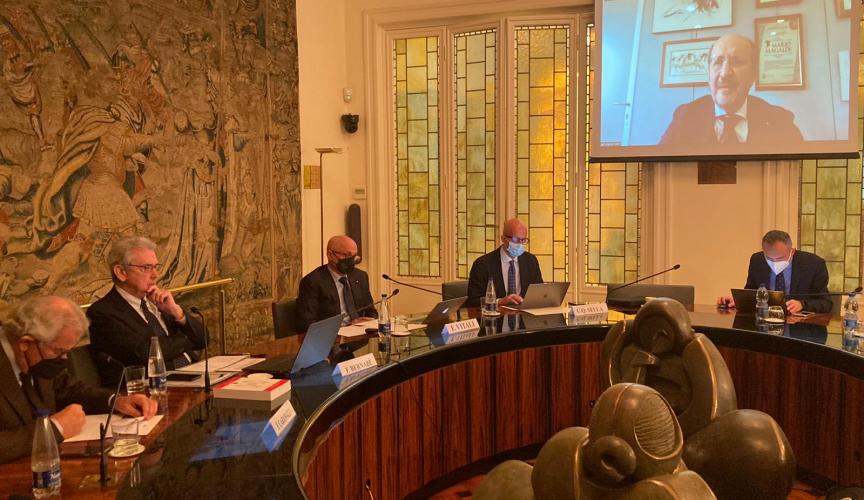 "In the current phase of price instability, energy-intensive industries may find convenient to count on their own systems for energy self-generation in order to ensure constant energy availability at low costs" said Cavaliere del Lavoro Mario Magaldi during the workshop about sustainability "The role of the manufacturing company in the replacement of fossil energy", organized by the Italian Federation of Knights of Labor – Cavalieri del Lavoro, waiting for the National Conference, scheduled for next September in Rome, Italy.
"Once the wind or photovoltaic plants have been built and the invested capital repaid - remarked Cavaliere Magaldi - the cost of energy begins very low, which allows energy-intensive companies to be more competitive".
But the real enemy of the transition, Magaldi warned, is bureaucracy. "There are no obstacles except bureaucracy, which sometimes takes years to give permits. We ask for precise, equal rules for everyone, certain deadlines for approvals, making use of effective regulatory instruments such as, among many others, tacit approval".
He mentioned the innovative systems - now at prototyping phase - developed by Magaldi Green Energy, startup of Magaldi Power company: "We have built and tested concentrating solar prototypes for several thousand hours and we are testing MGTES thermal storage technology in our Buccino plant – Salerno - for the accumulation of large amounts of thermal energy for delayed release. We hope that in 2022 we will be able to begin the worldwide marketing of our technologies and products related to long duration energy storage".
Read more here